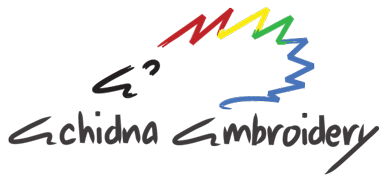 Welcome to Echidna Embroidery!
Echidna Embroidery are commited to providing Central Queenland with a premier embroidery service. Coordinate your business or sports team with uniforms and embroidered logos. Design that perfect gift for your special person.
Our Servces include:

Embroidered Logos, Badges & Caps
Heat-Sealed Numbers and Letters
Work Wear
Corporate Uniforms
Polos & Shirts
We Specialise in:

Single items, small batches and rush jobs (Yes, we can do just one cap!)
Huge range of styles. See our Suppliers Page for the brands and styles you like.
Prompt and professional service.
Servicing rural and remote areas. We can ship anywhere!